DIY Easy Breakfast: Acai Fruit Bowl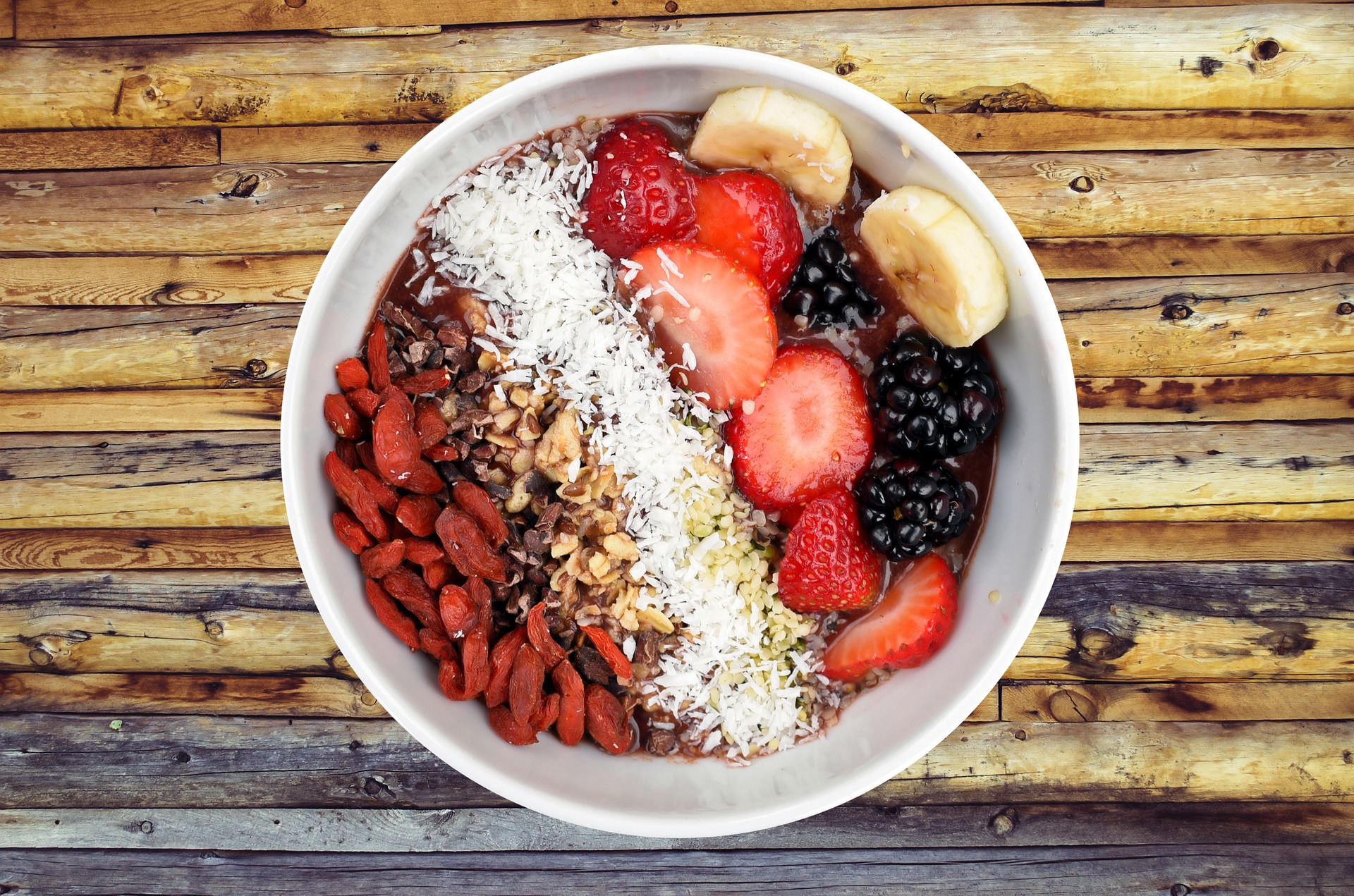 Breakfast, snack, and dessert! Acai fruit bowl is now the trendiest, easiest, and fastest recipe to make. It's perfect for university students, or anyone that does not have time to make food for themselves, as it takes less than 15 minutes to make. It will give you enough energy and will keep you full until your next meal – especially if you have it for breakfast, as you can add granola, honey, and some fresh fruits to the acai.
Recipe:
All you need to make an acai fruit bowl is 100g of frozen acai puree, 1 cup of frozen berries, and ½ cup of milk, blend those ingredients together and you're ready to go. For toppings you can add fresh fruits, granola, honey, or all of them together. According to the huffington post, there are 5 different ways to make the acai bowl: acai oat bowl, berry beat acai bowl, and banana acai bowl.
——————————
The acai fruit is found in the rainforests of South America. It is dark purple in color and 80% of the fruit is a seed which has the most vitamins and benefits. Not only is it beneficial to many things in the body, but it also tastes really good. In Dubai it can be found on desertcart.com.
Benefits:
The benefits of the acai are that it prevents heart disease and aids in weight loss. Other benefits of the acai is that is has antioxidants, which is good for the immune system. It also has fiber which keeps the blood sugar stable. Finally, it has calcium, which keeps the bones and heart strong.
Disadvantages:
Even though the acai has many benefits, but it may have some things that not many people will like. For example, you will not find the fresh acai fruit, but only the squeezed and frozen packets, which can be found online here in Dubai. But after all, as long as you are eating something that you enjoy and will keep you full for hours, minimal objections will not matter.
Photo credit: https://pixabay.com/en/bowl-of-fruit-breakfast-food-1205155/