Scalini: Four Seasons' New Restaurant Review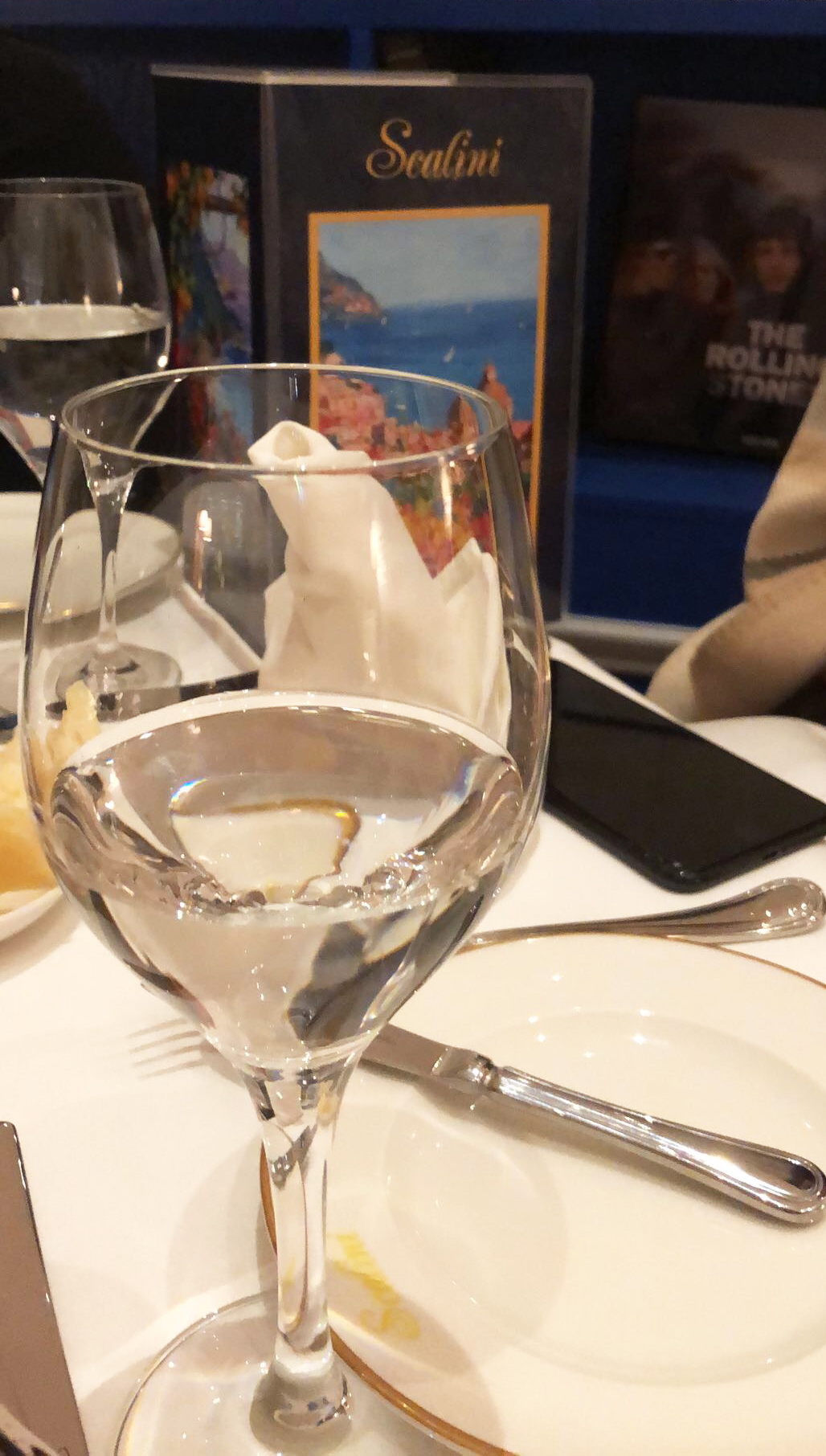 Scalini, the famed Italian restaurant established in London over 20 years ago in 1988, has opened its doors in Dubai in January 2018. The restaurant is located alongside some of Dubai's best restaurants – Nusr-et, Jean Georges and Coya – in the Restaurant Village at the Four Seasons Hotel in Jumeirah. Their food is authentically Italian, living up to the reputation of its London counterpart.
Food: 9/10  | The menu is similar to that of the original restaurant in London, offering traditional Italian dishes cooked to perfection. It offers appetizers, soup, homemade pasta, seafood, meat, and vegetables. The quality of the food was beyond my expectation. My friends and I ordered the burrata salad and bresaola as starters, the lasagne and the lobster pasta as mains, and we ended our dinner on a sweet note with their selection of gelati and tiramisu.
Service: 10/10 | We were lovingly greeted and warmly welcomed by the staff of the restaurant, with one of them taking us to our table. Throughout the night, the waiters at the restaurant were extremely attentive and welcoming. Every few minutes or so, a staff member or waiter (all Italian, to preserve the authenticity of the place) would ask us how our food was and if we needed anything. The impeccable service was probably my favorite part of the whole dining experience.
Atmosphere & Location: 9/10 | The quality of service only matched the atmosphere and ambience of the restaurant. The space is roomy, with indoor and outdoor seating options. We sat indoors, surrounded by lovely works of art, contemporary interior design and colorful bookshelves. It felt very modern, formal, and cozy. The location of the restaurant could not be more perfect, since it is located in one of Dubai's best hotels – The Four Seasons. The hotel is in Jumeirah 1, within close proximity to lots of attractions and hotspots in Dubai, including Downtown, City Walk, and an array of restaurants and cafes.
Price: 8/10 | Since it is a high-end, fine-dining culinary establishment, expect to pay like you would for any other restaurant of similar features. It is pricey, but worth it – the high quality of food, service, ambience, and location are among the things you're paying for. My friends and I (three people) only paid a total of 750 Dirhams for our appetizers, main courses, desserts, and non-alcoholic drinks. This was not an outrageous price in comparison to other restaurants of similar quality.
Overall: 9/10 | Our dining experience at Dubai's Scalini was incredible. My friends and I had a delectable, authentically Italian dinner. The food was reminiscent of the traditional eateries of Italy, and so was the service and hospitality. The atmosphere and location made the price of our dinner worth it. I highly recommend anyone looking for an excellent fine-dining Italian restaurant to try out Scalini.
Photo by Reem Krimly