How a Milan Business School Dropout Became a Dubai Influencer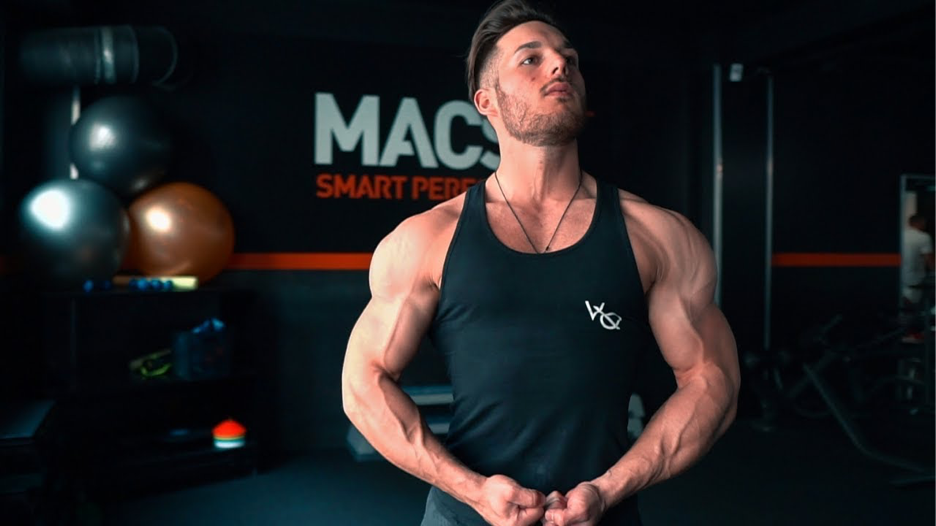 Lorenzo Lari isn't your typical fitness expert. His morning routine isn't just about exercises. His typical day starts with video shooting sessions.

At 28, Lari is a social media influencer based in Dubai who seeks to help educate people about the health benefits of exercising. And it's not just about your Body Mass Index (BMI), a measure that tells you if you have a healthy weight. Through his videos, he wants people to improve the quality of their lives — not just build muscles.
Back home in Milan, Italy, when he was 18 years' old, Lari enrolled in a business school, upon the insistence of his parents. He attended the courses for three years, though he started to dedicate most of his time to social media.
When he started to gain significant numbers of followers, he decided to quit his studies to focus on his social media activities. His parents disapproved of his plans and eventually asked him to leave the family house.
This is when his journey started. He dropped out of business school and flew to Dubai in December 2020, following his dreams to become an influencer and help educate others about the benefits of proper fitness routines.
"I wanted to pursue my dream of creating videos and showing the world that fitness is good," he said. "I chose Dubai because I thought it was the best place for this. It was hard for me to start, but I managed to get famous."
Lorenzo came to Dubai with nothing but his passion for creating videos and helping others. In Dubai, he noticed that other Italian expatriates were finding it equally difficult to adjust to a new life there. He then thought of reaching out to the community through a YouTube channel, speaking to them in Italian.
"My best moment is when after a lot of work and sleepless nights, two men approached me and thanked me for inspiring them to get into fitness," he said.
What made Lorenzo's media channel different is that he motivates people to be healthier because it can truly change their life for the best.
 "I have seen many people who are afraid to get into fitness because they are scared that it is hard and requires much work. It is true, but fitness is not just about building muscles. It is about changing your life," he said. 
Last year, Lorenzo started to get various offers and contracts from other influencers in Dubai and from fitness companies and gyms to teach and coach people.

Family relations may not be easy sometimes, but Lorenzo knows now that his parents love him and only wanted him to get an education and find a reliable job. "After I moved to Dubai and became successful, I have not lost contact with my family as I forgive them for their actions. After all, they are happy that I am now successful and doing something that makes me happy and helps others," he said.