6 Pocket-Friendly Lunch Restaurants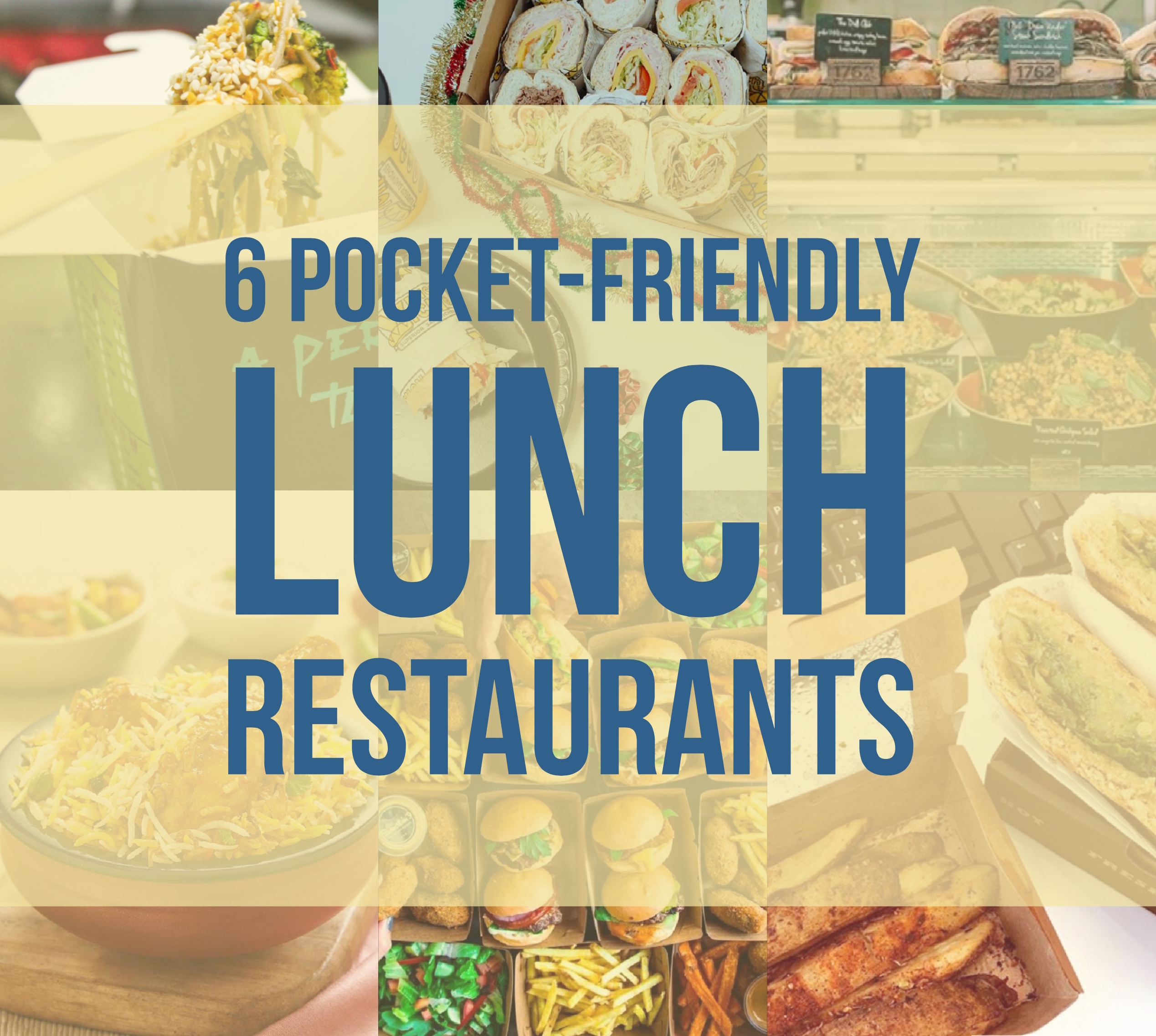 We've been around Dubai looking for budgeted lunches, and came back with a list of six appetizing lunches under AED 35!
Location: Jumeirah and Al Barsha
Average Cost: AED 35
From Chinese To Thai, Prax's takes customers on a journey as they watch the chefs prepare their meal. "Go Freestyle" and create your own signature dish, pick from Egg Noodles, Jasmine Rice, or any of the remaining 42 ingredient options for just DHS 35.
Photo by Dhara Bhatia
Location: Sheikh Zayed Road, Jebel Ali Freezone, Al Warqa, and Al Furjan
Average Cost: AED 25
Level up from a regular subway to Which Wich's superior subs. Pick up one of their ten bags with options from International cuisine , Chicken to Vegetarian and Seafood. After selecting the bag, foodies can choose what ingredients to incorporate and leave it to the Which Wich team to take over. From Hummus to Coleslaw, , you can add any sauce or topping  to your sub.
Photo from Which Wich Facebook Page
Restaurant: 1762 The Gourmet Deli
Location: DIFC, Media City, and Jafza
Average Cost: AED 35
Fresh salads, fresh ingredients, and new specials every day. If you're a health-freak, 1762 is the place for you. Offering a variety of options from soups, wraps, sandwiches, pies, and quiches, the cafe also fashions different salad combinations that change daily.
Photo from 1762 Instagram Page
Restaurant: Student Biryani
Location: Al Barsha, Al Karama, Al Nahda
Average Cost: AED 20
Searching for the best-budgeted biryani? Look no further. Chicken, Mutton, or Fish, you won't be disappointed with the quantity or quality. Remember to tell them to reduce the spice if you aren't a fan of green chili.
Photo from Student Biryani Facebook Page
Restaurant: The Smokin' 9
Location: JLT
Average Cost: AED 22
Known for their intense mini burgers, The Smokin' 9 concocts pocket-friendly delicious burgers. The restaurant houses creative combinations made with homemade steak tartar sauce, chipotle bbq mayonnaise, dijon mustard, and many more funky sauces. Perfectly paired with their skinny or cheesy fries.
Photo from The Smokin'9 Facebook Page
Restaurant: Pressman's Pressed Sandwiches
Location: Trade Centre, JLT, DIFC, Dafza, Jafza, Mall of the Emirates, and Umm Hurair
Average Cost: AED 25
Foodies can choose from classic, signature, and premium sandwiches that are easy to eat and fill your stomach. On the menu, customers can pick and explore a fusion of cuisines.
Photo from Pressman's Pressed Sandwiches Instagram Page