Saudi Women Behind the Wheel for the First Time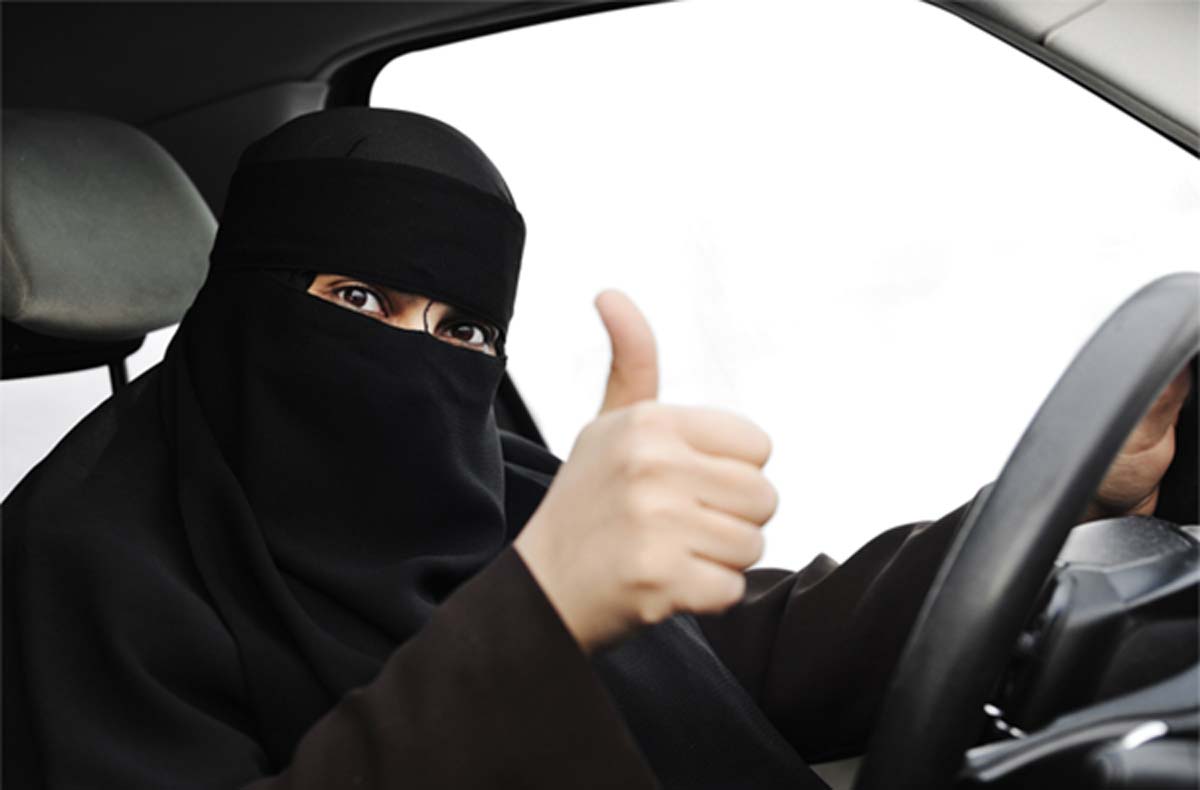 On Tuesday, September 26th, 2017, King Salman bin Abdulaziz Al Saud, the king of Saudi Arabia, made a historical announcement; the ban on women's driving in the Kingdom had been lifted. Saudi Arabian women, for the first time ever, were legally permitted to drive. This comes after years and years (approximately 30 years) of females in the Kingdom campaigning and marching for their right to drive. The conservative country had a ban on female driving, as part of their extensive laws and policies regarding women's rights, which the West as well as other countries had criticized for years.
The lifting of the ban by the King wasn't a response to the West, however. This was done for all the women (and men) campaigning and demanding the right to drive in Saudi Arabia. Initially, there was no formally written law to ban women from driving – instead, the country simply didn't issue driving licenses or permits for women – which is why so many of them tried to challenge this 'known' law.
Women had organized many campaigns in the past to get them to drive; several women were arrested, imprisoned and detained as a result.
"Not being able to drive in my own country made me feel imprisoned and heavily dependent on males like my husband, son, brother, and my driver," said Mariam Jamjoom, a 22 year-­‐old Saudi Arabian student that had recently moved back to Saudi after spending four years abroad in San Diego, California, where she had learned how to drive and obtained a driver's license. "Finally being allowed to drive in Saudi gives me great joy and a sense of freedom, and I am eternally thankful for the King for granting us our right".
Not everyone is supportive of the new law, although women's driving is expected to boost the Saudi economy and enhance social life in Saudi Arabia, many claim the lifting of the ban would increase issues like traffic accidents, sexual harassment and misbehavior on the road. "I never supported women's driving in Saudi, and although I don't oppose the King's decision whatsoever, I am concerned with how our society and day-­‐to-­‐day lives will be negatively affected by this. People are not used to seeing a woman behind the wheel, surely this will spark lots of issues that we don't know how to deal with as a society." Sarah Hakeem, a concerned citizen from Riyadh, Saudi Arabia said.
In the past, the ban was justified by religious claims from ultra-­‐conservative Muslim clerics in the Kingdom. The leadership and the people heavily rely on these clerics for religious advice on how to go about their daily lives, and so their word was taken into consideration anytime the topic of women's driving came up.
However, the Kingdom being an absolute monarchy gives the final and ultimate say to the King himself, and no one but the King can have the final word on passing and issuing laws. Naturally, since the King announced women's driving, the religious clerics who had a lot to say about the topic in the past are suddenly very quiet. Also, since it is a law passed by the King, anyone who publicly opposes the law or the King could face consequences.
What does this mean for Saudi Arabia? Saudi female activists are overjoyed at the decision, although it was a long time coming, while some members of society don't see women's driving as a positive step forward. Granting women the right to drive is said to be just the beginning – as many new changes (whether some see them as positive or negative) are said to be coming up in Saudi Arabia. This decision came only after a few days of the 87th Saudi Arabian national day, giving the Saudi people – especially women – even more reason to celebrate their country.