Diversity on the Runway, or Lack Thereof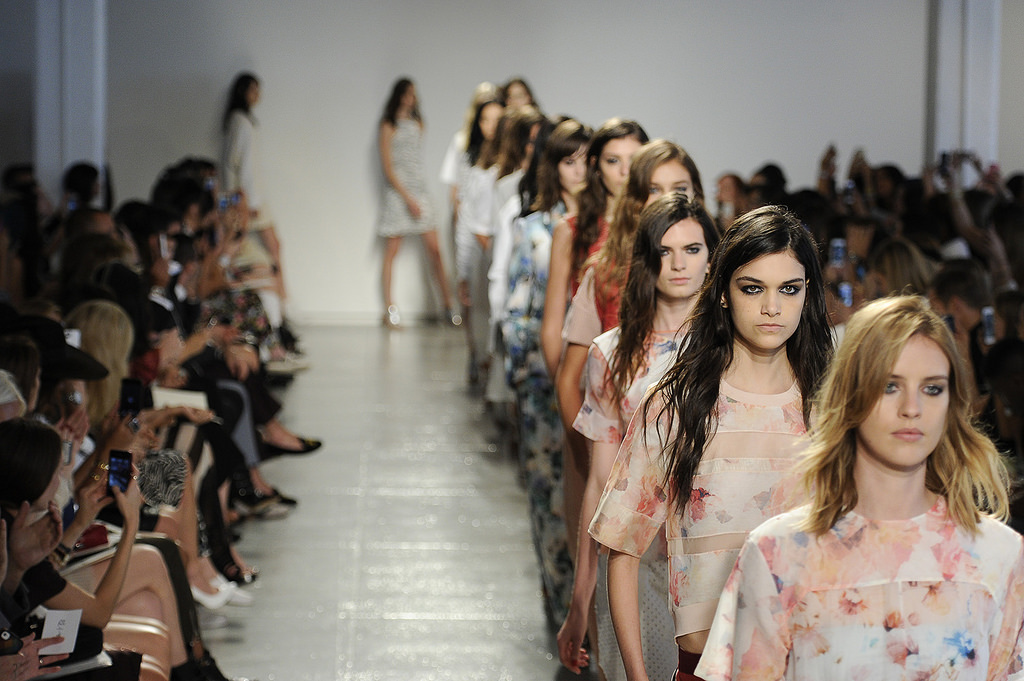 I was scrolling down my Instagram feed a few days ago and I came across a photo posted by model Barbara Palvin. It was a picture promoting a new swimwear brand, Solid and Striped, that will launch at New York Fashion Week. Palvin stood amongst her slim model friends by the beach as they sported their nude-colored bikinis, flashing wide smiles. But frankly, I couldn't have cared less about the bikinis. All I could notice is that the brand hired one black model, who was strategically framed at the center of the image. She was the only woman of color in that picture. How diverse.
New York Fashion Week Fall 2018 starts on the 8th of February and ends on the 16th of February. Fashion brands have secured their models and the Gigi Hadids and Kendall Jenners of the fashion world are ready to strut the runway. Some spectators are there for the fashion, while others await diversity.
Fashion Weeks constantly face scrutiny for the lack of representation with the models they hire. Whether it's size, or race, they always struggle to find a balance to represent people whom are not white nor slim at these events.
Still, people are continuously speaking out. For instance, 43 models wrote an open letter and started a petition to encourage more diversity in NYFW. Different people from industry insiders to fashion fans also signed said petition.
Certainly, there has been some change. New York Fashion Week Spring 2018 saw an unprecedented rise in the casting of non-white models – 36.9% of the models who walked the runway were not white.
What's even less impressive is the presence of plus-sized models on the runway. 90 plus-sized models were casted in NYFW Spring 2018. That's 3.46% of the whole batch.
While this is a noteworthy improvement, there is still room left for broader representation of the true clientele that these fashion brands appeal to. The problem is less with the figures, and more with the constant ignorance that powerful clothing lines display towards their consumers.
If people don't see themselves in the models, why would they see themselves in their clothes?