Cinema Akil: 'Memory Box' Opens Painful War Wounds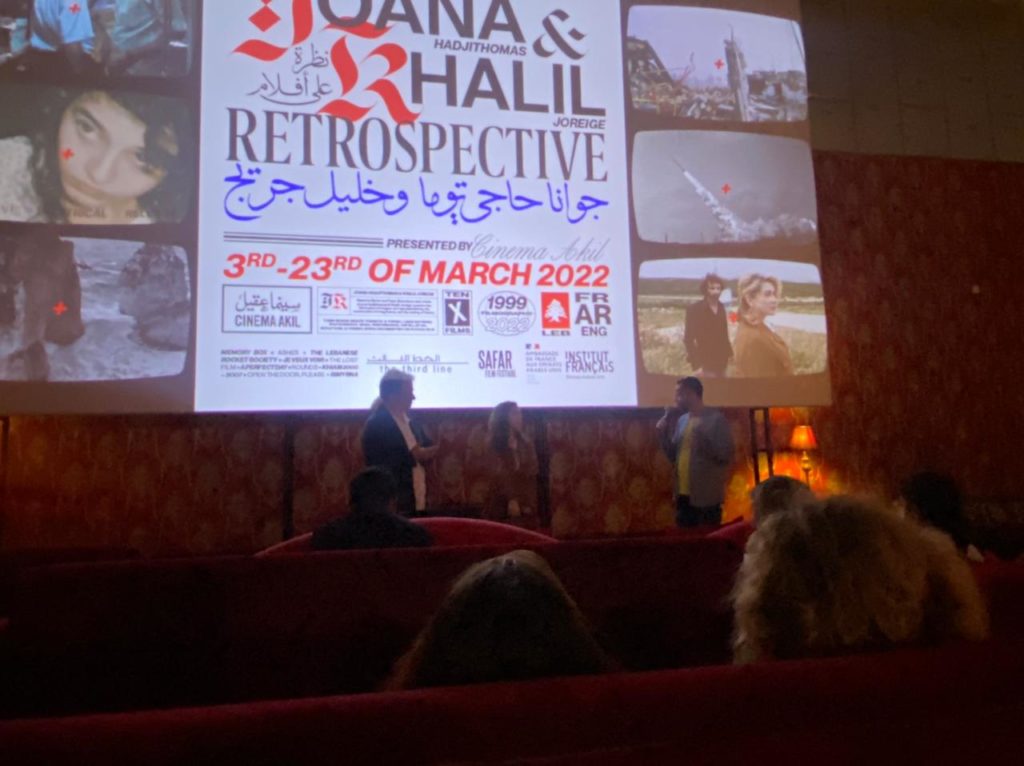 Dubai's Cinema Akil kicked off a three-week retrospective of Lebanese artists and filmmakers Joana Hadjithomas and Khalil Joreige with the premiere of the couple's latest movie, Memory box.
Memory Box is about Maia, a single mother who lives in Canada with her teenage daughter, Alex. On Christmas Eve, a box is delivered to their house. It contained notebooks, tapes and photos that Maia had sent in the 1980s from Beirut to her best friend, Liza Haber, who had moved to Paris during the Lebanese civil war. Maia isn't keen on confronting the memories that the box contains, but Alex goes against her mother's wishes to discover how she had lived her teenage years in a city devastated by the war.
The film is inspired by real events: Hadjithomas had exchanged many letters with a close friend who moved to France during the 1975-1990 civil war.
"My best friend and I vowed to write to each other every day while she was in Paris, and we did that for eight years," said Hadjithomas at the premiere of the film at Cinema Akil, an arthouse movie venue in Dubai.
The movie is a rollercoaster of emotions and scenes. It depicts life in Lebanon during the war, following Maia's journey through her letters and tapes to Liza. The story shows at first the cheerful "normal" life of a "teenage drama", but as the war goes on, the tone of the letters and of her voice becomes more and more serious. "It wasn't just notebooks, it was so many dreams and a lot of love, friendship and adventure," said Hadijthomas. 
Hadjithomas and Joreige, both 52, grew up in Lebanon during the war and studied literature in Paris and film in New York. They've collaborated on a number of films such as The Lebanese Rocket Society: The Strange Tale of The Lebanese Space Race (2012), which received the Best Documentary Award in the Doha Tribeca Festival. Their films and artworks are often inspired by real events, such as the kidnapping/disappearance of Joreige's uncle during the war.

The couple also collaborates as artists, and have held exhibitions in Paris, Beirut and Munich. In parallel with Cinema Akil's retrospective, Dubai's Third Line Gallery will showcase an exhibition of Hadjithomas and Joreige's "Message with(out) a code" artworks from March 8th to April 9th.
Memory Box is at Cinema Akil until March 23.