Sing Street: Cinematopia's First "Romance"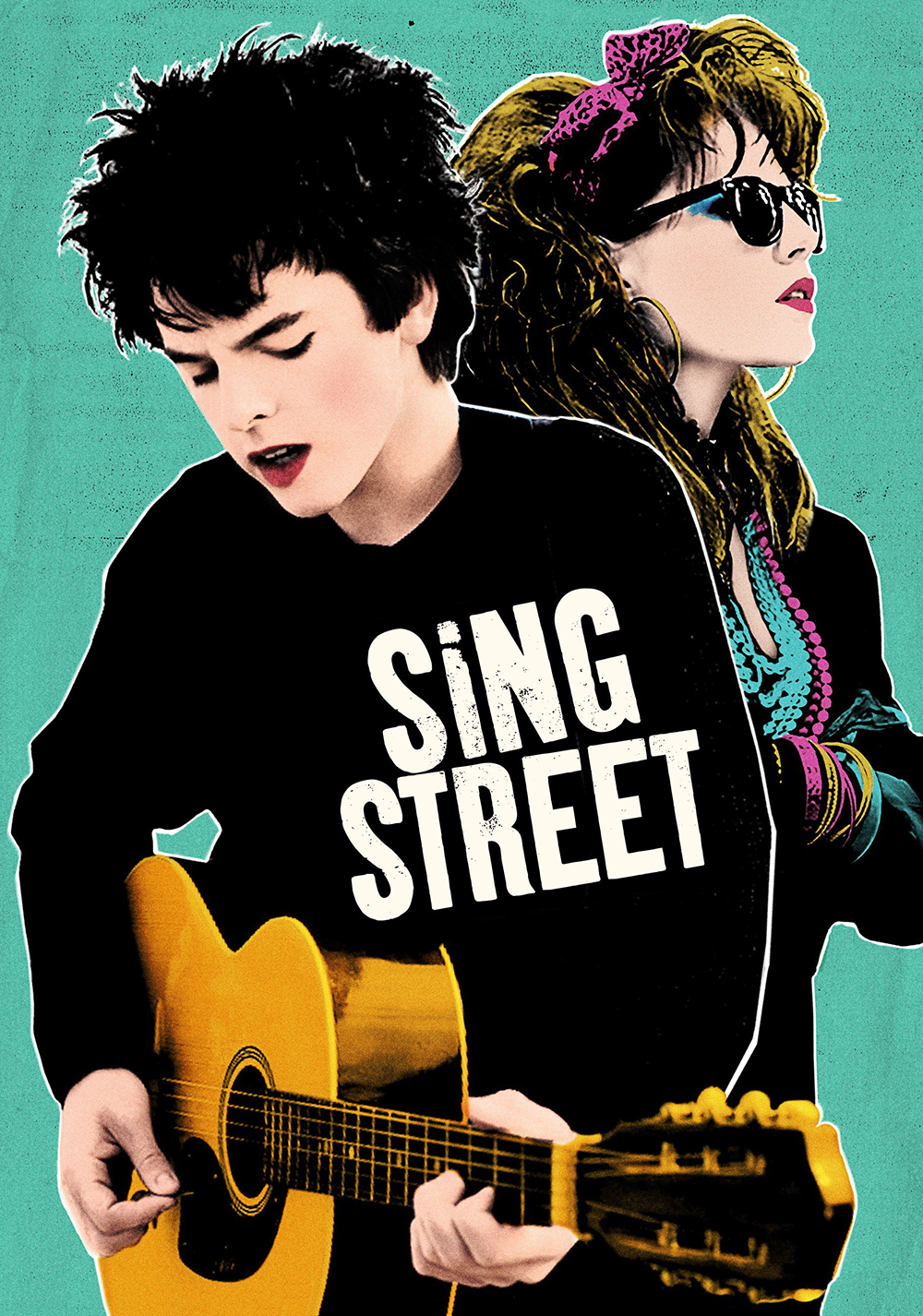 High school bands, family drama and the underdog getting the girl. What's a better way to kick off the Romance themed month of Cinematopia?
"Sing Street" is directed by John Carney, the same director behind the Academy Awards-nominated movie, "Begin Again". It stars newbie Ferdia Walsh-Peelo and English-American actress, Lucy Boynton.
The director decided to cast non-professionals because "a lot of very bad habits that are taught to [professional kid actors] by acting coaches".
The movie revolves around Conor, an Irish boy in his teens, who has just been transferred from a private to a Catholic school. He has a hard time adjusting to the new hostile environment but finds consolation through music suggested by his brother. After meeting model, Raphina, he decides to form a band to impress her. This coming-of-age drama is about Conor finding his identity as well as his place in life, all of which were triggered through the appearance of Raphina.
Music plays a great role in the movie in true Carney fashion. The soundtrack is comprised of 80's hits, such as "Rio" by Duran Duran and "Inbetween Days" by The Cure, which are quite the treat to anyone who's an adamant music lover. Still, the original tracks are the stand-out ones, such as the satirical "Brown Shoes" and the melancholic "Go Now" by Adam Levine.
The low-budget movie's blue and yellow palette is beautifully constructed through production design. It matches the serious themes it addresses, such as; the sense of home, family and identity. Watch out for unusual splashes of colour; they serve an incredible metaphor. The band truly stands out as something unique in the dead-end, Irish town.
The romance is heartwarming and relatable. It's hard to find yourself rooting against Raphina and Conor. The dynamics are understandable and even during times of turmoil, you know they will make it through. After all, she was the reason his life literally burst into colour, after all. Their ending was perhaps the miss for me… but I'll avoid spoilers.
As for the brother that I briefly mentioned, I thought his role was the only one that did not settle well with me. He serves an important role by being the person Conor doesn't want to turn to, yet he still gives the most essential advice to our protagonist. I think it's contradicting, but you should keep an eye out for his character and see for yourself.
Ultimately, "Sing Street" is an incredible coming-of-age romantic dramedy that leaves you feeling nostalgic and hopeful. It rich in teenage optimism and anyone can see themselves within a majority of the characters. This love story will be an incredible way to start off the month of Valentine's.
Sing Street will be screened in C403 on Wednesday at February, 7 2018 at 6:00pm.
Photo Credit: The Weinstein Company