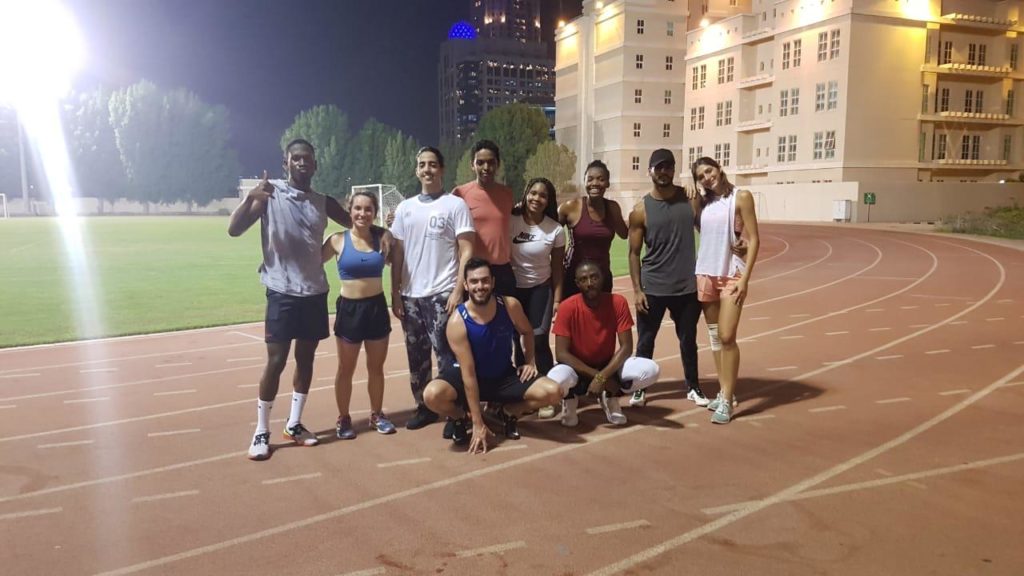 Members of the American University in Dubai's students running team are pleading for the creation of an official athletics team to participate in competitions with other universities in the United Arab Emirates.
Founded in 2019 by Palestinian student Samer Dijani, the running team currently has more than 15 athletes who could participate in intercollegiate competitions — like all the existing AUD teams for football, basketball, volleyball or swimming — if they were officially recognized by the university as an athletics team. 
The team includes members who can compete in different categories such as short-distance running, long-distance running, long jump, and high jump, Dijani said in a phone interview. "We hope to have at least five athletes in each category in order to be considered as a real contender in the running teams in the UAE and to have a good chance at winning."
However, the development of the running team has been hampered by the closing of the UAE universities a year ago, along with all the restrictions related to the Covid-19 pandemic. "We support forming any team, of course. But for the time being everything is frozen," said Joseph Nohra, AUD athletics manager.
The intercollegiate competitions have been suspended since March in the UAE. Dijani remains optimistic for the competitions to resume soon thanks to the vaccination campaign. "I still believe that there are students who wish to join and when the university opens hopefully after the spring break, we will have a complete team that is ready to win."
Some students continue to train and compete on their own.
"I have been training since October in shot-put and finished second in ultimate athletics competition last month," said Aditya Poddar, a 21-year-old Indian student at AUD. "When university opens, I will be the first to join the team and be the head of the shot-put department due to my experience and knowledge," she said in a phone interview.