Sign Language: Using It For More Than Just Talking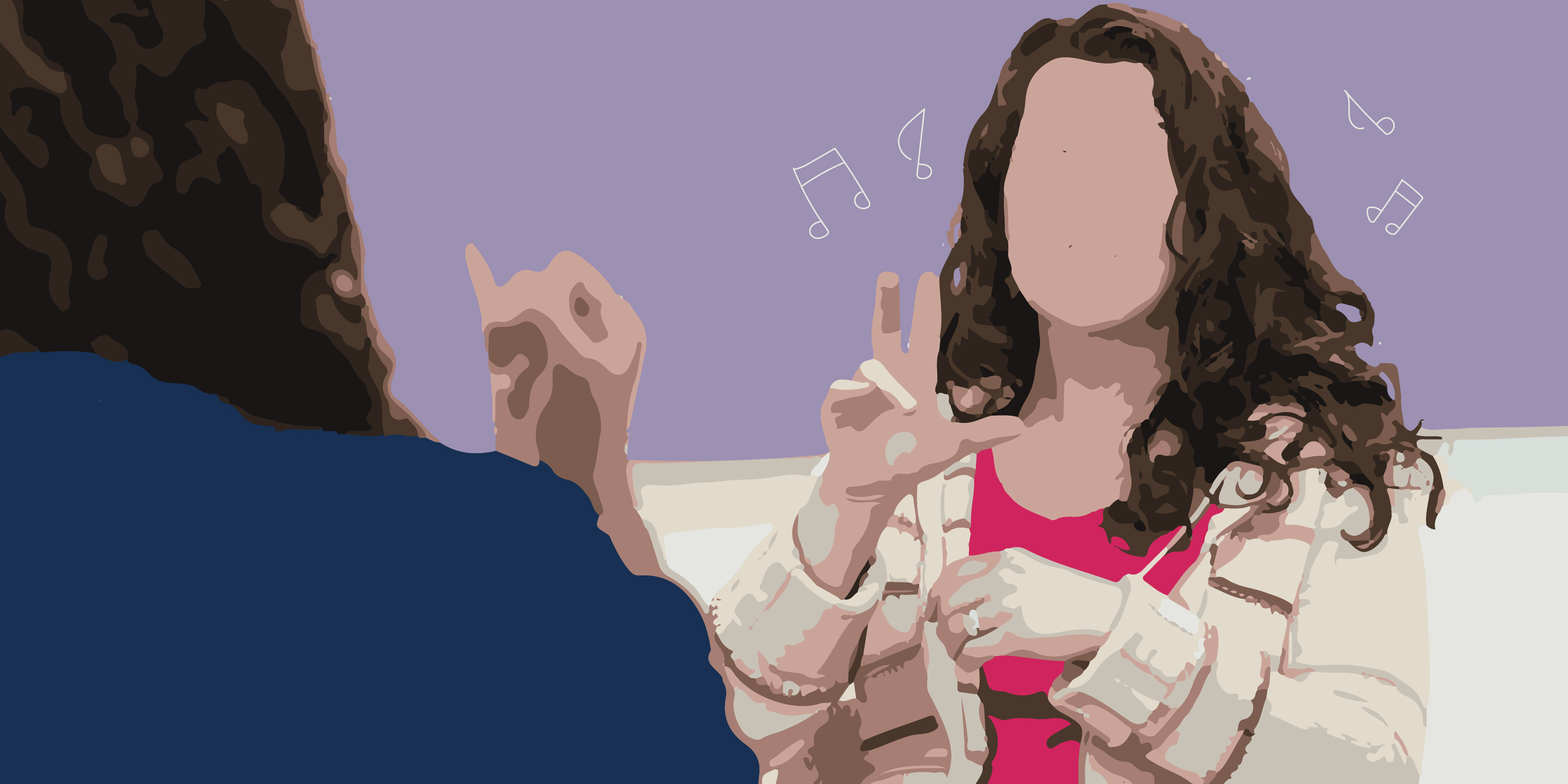 Malak Ibrahim may not have hearing issues, but she was determined to learn a sign language and sing popular songs using this medium. The 21-year-old is very invested in this because she is an advocate of inclusion that helps the lives of people with hearing impairment. And she is doing it one song at a time.
It was sort of a spontaneous decision as the summer was around the corner when she decided to learn the American Sign Language out of pure curiosity.
The American Sign Language is among the 300 available sign languages for deaf and hard of hearing people. It involves hand movements, facial gestures, and certain body movements, according to the website of the National Institute on Deafness and Other Communication Disorders.

It is the most widely used sign language, with 250,000 to 500,000 people speaking it in Canada and the U.S.A. alone, according to a report published by the Gallaudet Research Institute.
When she first tried signing her favorite songs, she decided to film herself doing so and later posted it on her Instagram account. "When Tyler the Creator's album 'Igor' came out, I thought of how I would sign his song 'Earthquake'. Then I started doing it and decided that I'm gonna take a video of it. I did it and it turned out good and people were really interested in it, so I started doing more," she said in a video call.
"The support at first was mostly from my friends and then afterward, deaf people started to know about it and would tell me that they really like my content," she said. "One of my friends told me that she really loved my work because her sister has down syndrome and the best way to communicate with her was sign language. So that drove me to continue," she said. 
Ibrahim also posts educational ASL videos on her TikTok account that teaches people how to sing the alphabet. "I'm hoping to show people how to say colors, emotions, animals, all these types of things."
Nada Shaheen, an instructor for ASL, was Ibrahim's mentor at the Pomegranate Institute and she considers her as one of her best students. "What Malak is doing is very interesting, she has my support and she reaches out whenever she needs me. I feel like it's a different approach to mix between the hearing people and the deaf community, especially for the hard of hearing people because I feel like they're lost between these two worlds," she said in a phone call.
Shaheen said that two sign language institutes are now available in the U.A.E. "Before I started learning ASL, I had a passion for languages and I found that ASL was very interesting. I found it difficult to learn Arabic sign language because it was a relatively new language in the deaf community, so I went for the American sign language although it wasn't available in the country back then. I went for online courses, and I really got into it and started meeting deaf people and it kicked off my career."
Caroline Metersky, 20, student of Rehabilitation Services and Deaf Services at Stephen F Austin State University in Texas, was born deaf in both her ears and doesn't refer to ASL music video covers when learning a new song. "If I want to learn or understand a song I haven't heard before, I refer to lyric videos or captioned music videos. Then I kind of 'study' the lyrics over time," she said in an interview over text messages.  
With ASL being her first language, Metersky also speaks English and has one cochlear implant in her left ear, "I know that my parents taught me how to read and write at an earlier age than other kids, so by the time I was able to read and write, the hearing kids were able to. It was difficult because I couldn't 'sound it out' while learning how to read like hearing kids can. Sign was used with me from infancy, they started teaching me English when I was barely a toddler," she said.
Ibrahim encourages others to learn sign language because it helps with the inclusion of deaf and hard of hearing communities. "It's really easy to sign, it just takes a lot of practice. I'm pretty sure a lot of people to this day bully the deaf and hard of hearing people, which really saddens me because we can't live in this world while ostracizing some people. Learning sign language would help these people come out and start talking more."
Edited by: Raghad Murad