Repatriation in the Time of Corona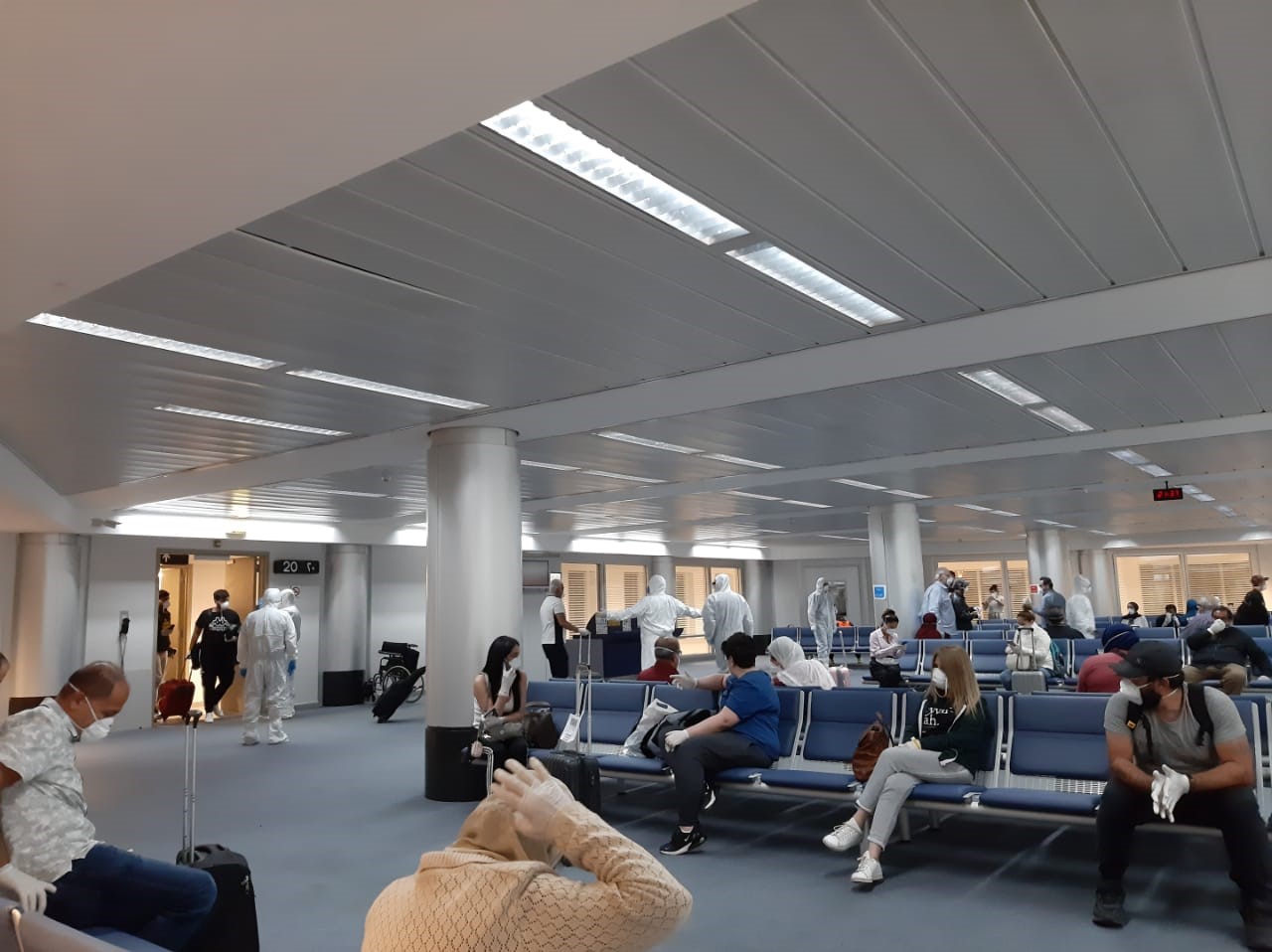 After an excruciating wait and endless conversations with the Lebanese consulate in the United Arab Emirates, we finally secured our repatriation to our home country amid the strict lockdown imposed in Dubai due to the coronavirus outbreak.

On April 11, we headed to the Dubai airport three hours before the departure of our repatriation plane to Beirut, Lebanon. The normally busy airport looked totally deserted on that day, with duty-free shops and restaurants closed. 
Once the necessary check-in procedures were completed, we headed to a  waiting area where employees wearing face masks and gloves reminded us of the social distancing regulations and sat us on seats far apart from each other.
When the time came for us to board the plane, they transported every 10 of us into a different bus. And when we reached the transfer point, we were greeted by a medical staff from the Lebanese Ministry of Health as well as members of the Lebanese General Security standing next to the Lebanese consul in Dubai.
Passengers had to go through several procedures before boarding the plane. One passenger at a time. First, general security officers checked our passports, then a doctor took our temperature and another made sure we wore masks and gloves properly before flight attendants looked at our boarding passes and ushered us to our seats. A member of the medical team provided green bracelets for passengers who do not suffer chronic diseases and yellow ones for those who have diabetes or other such illnesses.
On arrival at the Beirut airport, we were also greeted by a medical team and members of the Internal Security Forces. They checked our personal details and sterilized our luggage and clothes before taking us to a hall where medical staff gave us the PCR test. After stamping our passports and registering our details, we were moved to buses outside the airport.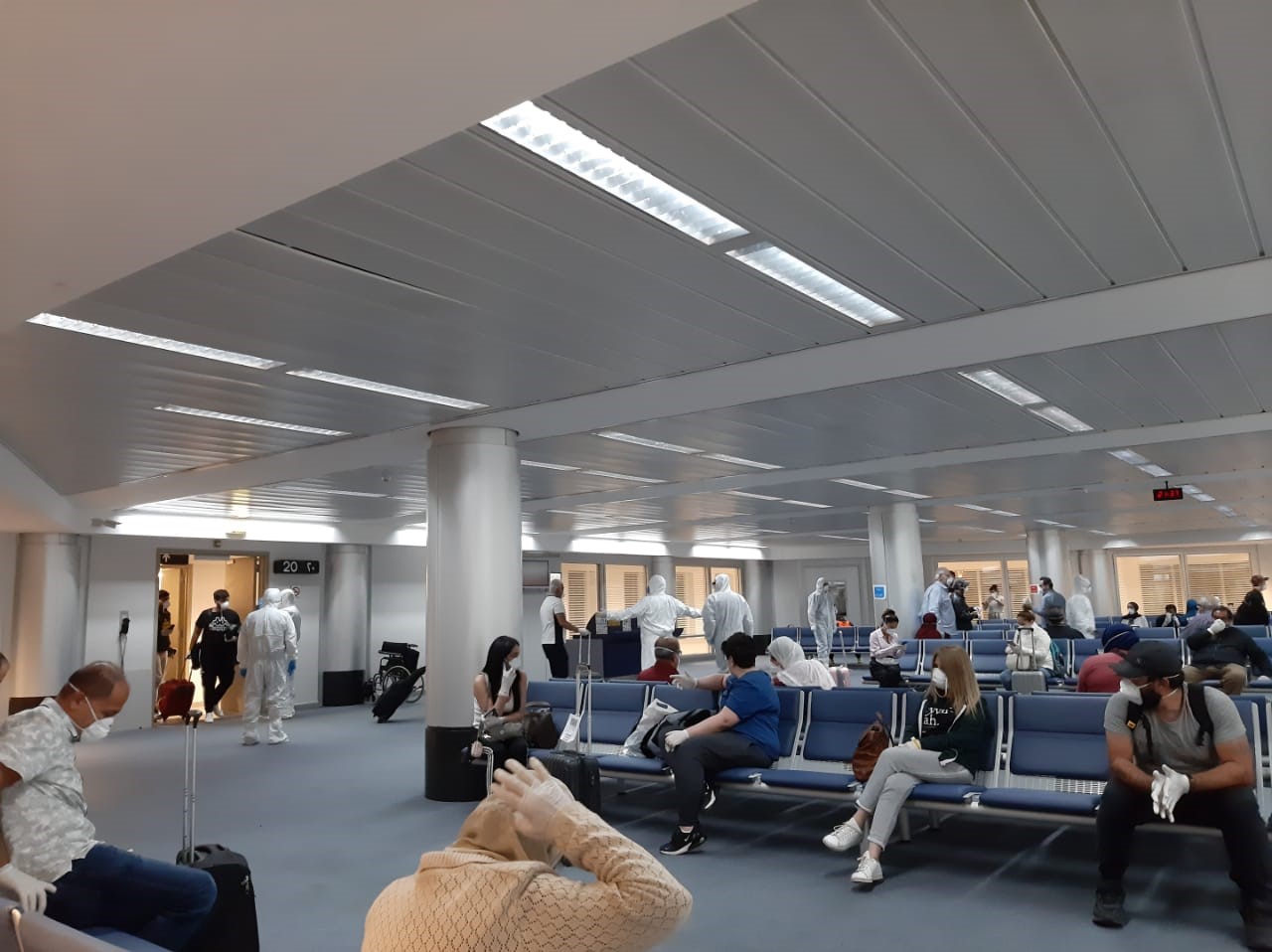 We were taken to a hotel in Beirut to await our test results, accompanied by members from the Internal Security Forces and the Lebanese army.
Yara Yassine, one of the passengers, said in text messages that the trip was a "new and beautiful experience," though it may have been "dangerous because there is a high probability of infection with the coronavirus at airports and in planes." She was however reassured by the strict measures adopted to ensure the safety of the passengers.
The flight "was not as dangerous as expected due to the measures taken by the Ministry of Health and the Ministry of Interior in cooperation with the airline," said Lucciana Bou Samra, another traveler. 
But not everyone was as relaxed about enduring such a journey. Passenger Elissa Sawaya said that although all the necessary procedures were in place, she felt that making such a trip was an unpleasant experience in these difficult and hazardous circumstances.
Translated by: Raghad Murad