Kendrick Lamar Shines on the New Black Panther Soundtrack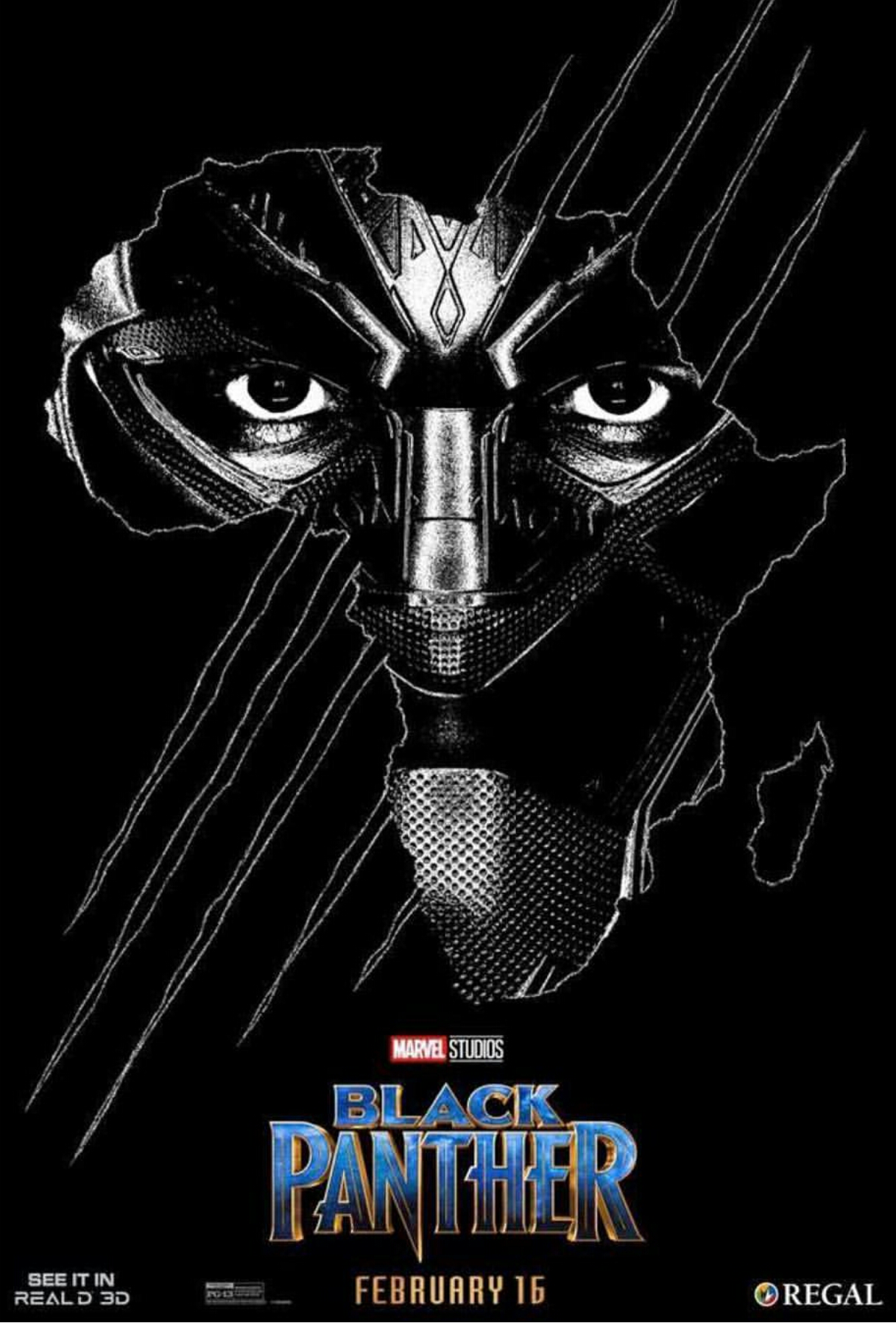 A week prior to the release of the highly anticipated new superhero movie, Black Panther, Marvel and Interscope Records' collaborative soundtrack has been released, and understandably, the internet has refused to remain silent regarding the album.
As I woke up this morning, my first course of action was of course, in classic millennial fashion, to check up on all of my social media accounts to see what the new trending topic was. To nobody's surprise, the star studded soundtrack had everybody from dedicated hip-hop fans, to stereotypical comic book geeks talking. What an odd combination, a decade ago these two demographics would have never been so intertwined, but as we live in the midst of the comic book based movies renaissance, Marvel have successfully blended the most popular genre in the U.S into most of their films and TV series. Whether it's been including classic rap songs into shows like Iron Fist and Luke Cage, or collaborating with Run The Jewels to make their own version of the duo's iconic album covers, Marvel has certainly expressed a great deal of interest in Hip Hop culture.
Of course on the other hand, many rappers have come out as comic book fans as well, Hip Hop legend RZA directed an episode of Iron Fist, and Method Man appeared as himself in a Luke Cage episode. MF DOOM on the other hand incorporated his love for comics by building his entire gimmick around the iconic Marvel villain, Dr. Doom. I have never seen such a smooth blend of cultures between two polar opposite demographics before in my life, the impact that the two industries have had on one another is visible and inescapable, all that is left is to enjoy the end products that this sensational, zeitgeist shifting, culture fusion could further create.
The soundtrack is heavily driven by Top Dawg Entertainment artists, featuring six of their rappers/singers; Kendrick Lamar, Schoolboy Q, Jay Rock, Ab-Soul, Sza, and Zacari. Contemporary Hip Hop's poster child, Kendrick Lamar, features on almost all of the tracks, whether its with a full verse, a chorus, or just background vocals. Ab-Soul shares his first verse not only of the year, but since his 2016 album, Do What Thou Wilt. The album also features mega Pop/R&B star The Weeknd, with the song Pray For Me, with what also happens to be the first Kendrick Lamar x The Weeknd collaboration, since the release of Sidewalks, which featured on The Weeknd's double platinum selling album, Starboy. Other significant names on the soundtrack include; Travis Scott, Vince Staples, Anderson Paak, 2 Chainz, Future, James Blake, Khalid, and Swae Lee. Despite featuring some of the biggest names in modern American music, some of the most notable moments on this soundtrack have been made by South African artists such as; Babes Wodumo, Sjava, Yugen Blakrok, and Saudi. The Collaborative efforts between the South African and North American stars made for an interesting combination and created some of the best music released this year.
The 14 track album runs at almost 50 minutes, and while the songs sound individually fantastic, as an overall project, the soundtrack lacks cohesion. The mixture of sounds and artists made some interesting collaborations, and surprisingly great songs, but at the same time the blend of incompatible sounds turn the soundtrack into a sonically inconsistent project. Future's verse on King's Dead feels completely out of place, and the "la di da di, slob on my knob" part is one of the worst bars I've ever listened to in a rap song. Besides Future's verse and the incoherent sequence of songs, my complaints remain minimal, most of the artists featured on this soundtrack excel, be it lyrically such as Ab-Soul on Bloody Waters, or the way the artist flows like the way 2 Chainz does on X.
Despite all the excellent contributions on this project, the star of the show is undoubtedly Kendrick Lamar. His year has been phenomenal thus far, after winning five Grammys two weeks ago, he is finally receiving the success and recognition that has been long overdue outside of the Hip Hop community, and who knows perhaps this soundtrack could possibly earn him an academy award next year. In all honesty, I would have prefered for Kendrick to return to his To Pimp a Butterfly sound for this soundtrack, the jazz-rap style he incorporated on his 2015 critically acclaimed album would have been much more fitting towards the afrocentric theme of the movie. With that being said, the current style and sound he implemented on this project are still really enjoyable and it made it much easier for other  artists to work together, and it resulted in a much more accessible sound for the mainstream public.
Movie soundtracks have proved to be a tricky task to tackle these past few years. The idea of hiring a composer to create the melodies and tunes for a movie is slowly being left in the past. Who knows if there will ever be another Hans Zimmer or John Williams, the way things are shaping up to be, probably not. Studios have shown to be in favour of just using already released songs to build their soundtracks, rather than have a group of people come together to score the movie, and when albums are specifically made for a movie, underwhelming disappointments such as the Fast and Furious 8 or the Suicide Squad soundtracks is what we ended up with.
None of us can tell just yet if the Black Panther soundtrack will go down in pop culture history the same way Akira, Purple Rain, and Drive have. If I am being honest, probably not. However, it is safe to say that the Black Panther soundtrack is the best out of any of the previously released superhero movies, and one of the best of the last few years in any genre. Kendrick added another impressive piece of work into his already illustrious resume, and while the soundtrack may have its flaws, it's definitely one worth checking out.
Photo Credit: Black Panther Instagram Account