Early Marriage, a Major Hindrance to Women's Education?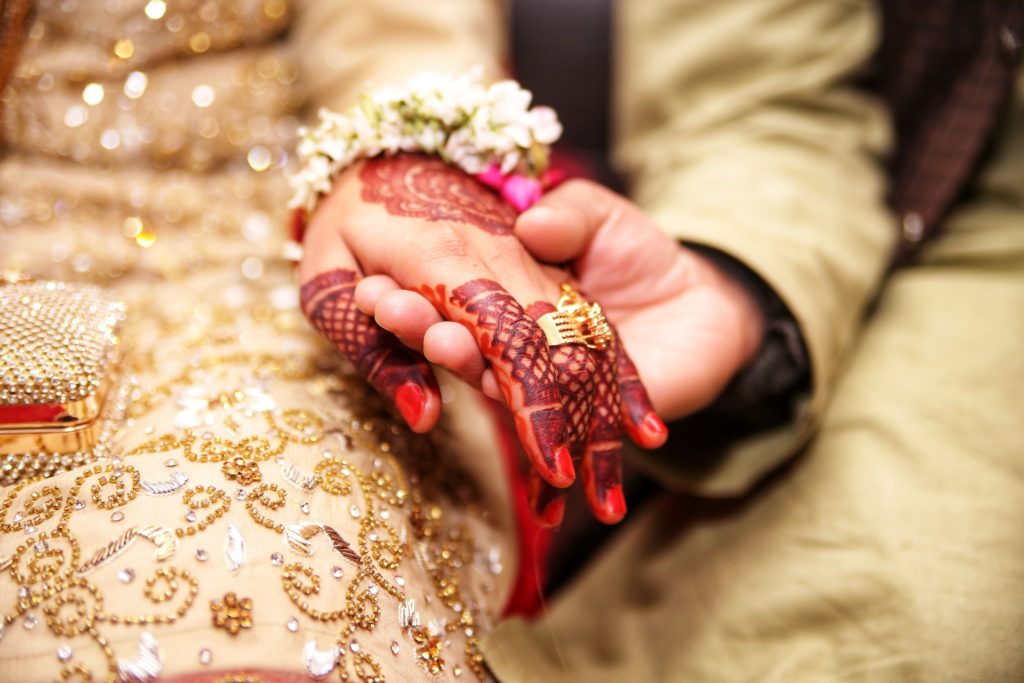 Special report on women and education
One of the major factors hindering education for girls is marriage.

According to the United Nations Educational, Scientific and Cultural Organization, known as UNESCO, some 63 percent of non-literate adults globally were women in 2018, and this rate is sometimes correlated with early marriage. While most men graduate and work before they even think of getting married, some women marry before even completing their education.

"In the past, it was acceptable, and you would see a lot of girls failing to continue their education," said 44-year-old Jordanian Tahani Said, who had only studied up to the 10th grade when she got married.
The United Nations Children's Fund, or UNICEF, considers as early marriage for anyone under the age of 18 years. Laws in some countries allow marriages for people as young as 16 years, and in certain cultures, maturity for a girl even begins with her menstrual cycle.
Tahani Said was the top student in her class. However, she didn't continue her education beyond the 10th grade because she got married to a distant relative at the age of 16. 

"One day, my father-in-law, who was also my dad's uncle, asked for my hand in marriage for his son, and my dad accepted immediately," said Mrs. Said. With an 11-year difference with her husband, she lived a happy marriage and raised five children. The eldest is 27 years' old and the youngest 12. 
Rather than getting an official degree, Mrs. Said had to get some education, studying with her children. She knew that her school would not accept her because she was married. Her own sister had a hard time at school because she got married early and was pregnant while attending classes.

"When the principal saw her baby bump getting bigger, she made her sign a pledge that if she slipped or got hurt within the school premises, the school would hold no responsibility towards it," said Mrs. Said. The school considered a married girl to be a "burden, a responsibility" while the parents of other students sometimes even asked their kids to stay away from any married student.
Mohinder Watson, 62, experienced something similar, though she managed to escape from an early marriage.
The British-Indian founder of the non-governmental organization Action on Child Early and Forced Marriage in Geneva and International Council of Women representative was only 16 when her parents arranged for her to get married. They however had to wait until she was 18 due to UK laws. And one day, she was surprised with an engagement party.

"I was shocked, I was frightened. I had nobody to go to, I couldn't talk to my family, but I just somehow found the inner strength to say, this is not right," said Watson during a Zoom call from her residence in Switzerland. Watson was ostracized by her family and then she left for university knowing that it would be hard to talk to them again.
She became committed to defending girls' rights in child marriage and described society as the main barrier against women's education.

"Generally, child marriage is driven not by rational reasoning, it is driven by insecurity, by poverty, they're doing it because they don't have a choice," said Watson. She said that people in underdeveloped countries all around the world resorted to child marriage to save their families. "I think if they did have a choice, they would let girls go to school and have an education."
Saja Michael, a Palestinian who advocates for women's rights, has conducted researches in Lebanon and Syria with the Abaad Resource Center for Gender Equality on marriage and education within the scope of child marriage. She found that the relationship between education and marriage for Syrian refugees in Lebanon, where she conducted her research, was not linear, rather cyclical.
"Often you'd think: is it that girls who stop education end up getting married young, or is it that girls who get married young end up not continuing their education, what we found was that it's these two things happening together," says Michael, 33, during a Zoom interview from her workplace in Berlin.
Michael said that structural barriers like patriarchal norms, sudden household responsibilities, and the discrimination in schools, in addition to child marriage, have prevented girls from completing their education, specifically for Syrian refugees living in Lebanon.
"Some girls reported being discriminated against just because they're refugees within the schools. And in Lebanon, if you complete a grade, you're not given a formal certificate of completion if you are Syrian," said Michael.
Education and marriage however seem to have worked well for Bana Al Jalaghi. The 37 year-old Syrian got married at the age of 18 but managed to get an associate's degree and a bachelor's degree, all while moving across three different countries, working, and raising three children.
She owes it all to her family and her husband, who motivated her to keep going. "My husband and family supported me a lot and pushed me to study," said Al-Jalaghi.
Similarly, Emirati national Nada Al Yousef explains that one's support network plays a great role in helping women complete their education. The 50-year-old mother of five got married at the young age of 20, and completed her master's degree three years ago.
"The equation includes the individual, his situation, his desire, and the support system around them," she said. "If a person isn't learning a new thing every day in his life, then he isn't living, that's my life motto, regardless of the type of thing that you learn."
The definition of an early marriage for women differs from one society to another yet all agree that education is important for girls, whether they eventually get married or not.

One other effect of early marriage is that it seems to hinder women's chances to get a job. A research on the impact of early marriage on women's employment in the Middle East and North Africa region showed that early marriage reduces the likelihood of women working by 47 percent in Jordan, 33 percent in Tunisia, and 16 percent in Egypt.
"It is very important to finish your studies, whichever age you do, because it will benefit in teaching your kids in the future, in its knowledge, its culture, even if you don't work, education remains a weapon during these times," said Al- Jalaghi.