Greta Thunberg Calls For Youth Mobilization for Climate Justice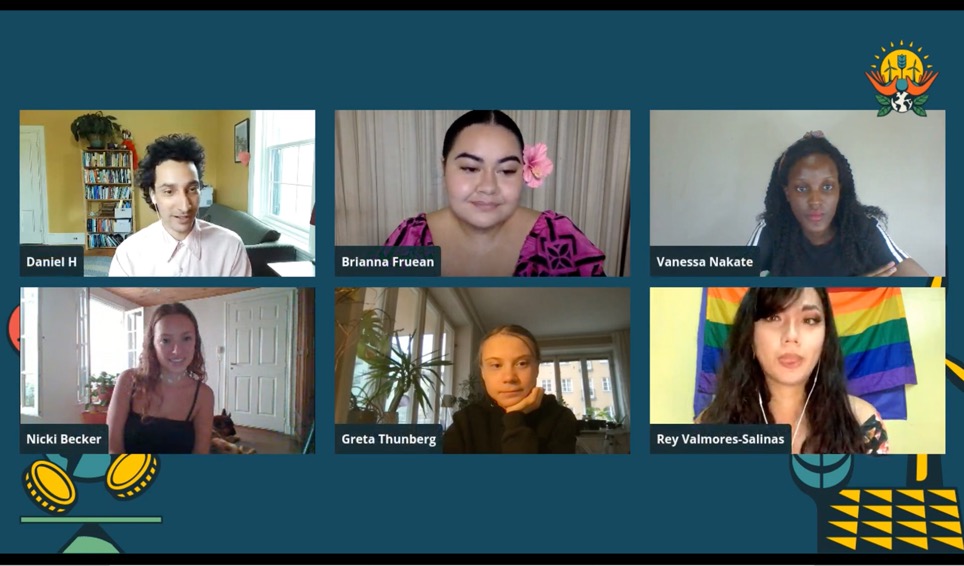 Eighteen-year-old famous environmental activist Greta Thunberg regretted that climate change awareness was "incredibly low" and called for people to act for climate justice.
«The biggest challenge would be to keep the momentum going and to not get tired, » Thunberg said during a panel entitled 'Building power through youth organizing' at the Global Just Recovery Gathering virtual event held earlier this week. She was speaking together with international climate activists Vanessa Nakate, Brianna Fruean and Rey Valmores-Salinas.
« I know we want quick solutions. We want quick fixes. But to a problem so difficult and so complex as this one, quick fixes and just small steps in the right direction without any actual structural changes will not be enough, » said the Swedish activist.
Thunberg also denounced greenwashing in the media, where by some news is used as a marketing tool to make certain actions by governments and companies appear deceptively as if they are environmentally friendly.

« Apart from the obvious challenge that we can't gather in large crowds, I think another challenge the climate movement faces this year because of the current pandemic is that our countries and companies are making pledges and climate commitments that sound really good, such as saying 'we're going to be net zero by 2050', and they get away with it, » she said.
At the end of the panel session, the moderator along with the panelists made a call-to-action, encouraging participants to send out Tweets with the hashtag #NoMoreEmptyPromises and @Fridays4Future to reflect their criticism of failed commitments to environmental pledges.

« The consequences of climate change affect more the young generations' future, so having those initiatives to build the youth's power is a good thing to slow down the impact of global warming in the future, » said participant Bruno Bahati Barhalibirhu. 

Thunberg also told the audience about her life, as a young person growing up with Asperger's syndrome and how she became an activist.
"As a privileged person, when I learned about the climate crisis, I couldn't just continue like before and do nothing. I had a moral duty and I needed to fulfil it. As I am autistic as well, when I go into something, I need to do it fully, » she said.
Known for starting a school strike for climate change outside the Swedish parliament back in August 2018, now known as Fridays For Future, and for delivering powerful speeches challenging world leaders, Thunberg was named Person of the Year by Time magazine in 2019.