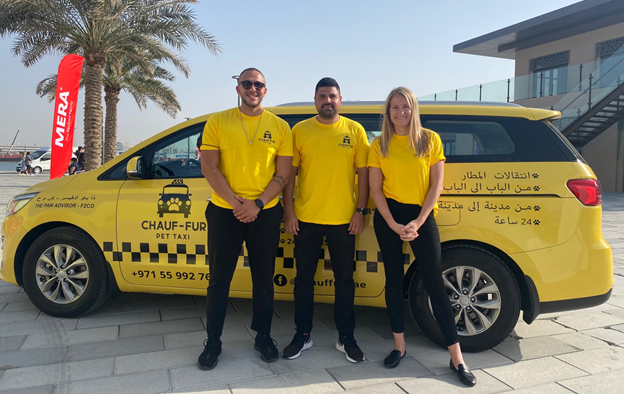 On the sunny pier of Souk Al Marfa, in Deira Island, Dubai, thousands of pet owners strolled around to view and partake in the festivities at the Dubai Pet Festival.
The festival, which has been a Dubai-staple since 2012, hosted about 5,000 visitors and of course, more than 600 pets on February 27. It offered activities such as canine training, dog grooming shows and dress-up competitions, as well as pet services such as clinics and adoption centers.

Nader Moursi, co-founder and chief executive officer of The Paw Advisor and Chauf-Fur Pet Taxi, told MBRSC POST that he was attending the event for the first time, representing "the first licensed pet taxi in the UAE." "Think about it as a normal taxi, but with your dog or cat. Whether you are going out for dinner or to the airport, we have got you covered."
A visitor, Lee Anne, came with her husband and her seven-year-old Golden retriever, "too excited", she said, "from seeing all those dogs."
Majid Ahmed, marketing operational manager at JC Technologies, attracted a large audience to his booth as he has on the hunt for a "pet influencer." The Dubai-based company offers professional videography and photography for pets. "We want to launch social media platforms, we are currently looking for pet parent influencers and we are trying to meet them today and get to know them," said Ahmed.
At the end of the event in Dubai, organizer Shree Nair did not release the dates of the upcoming festival in Dubai but he did confirm two more festivals to be held this year, in Ras Al Khaimah and Abu Dhabi.
In case you missed it, here is a video recap of the event and its festivities: https://www.instagram.com/reel/Caoj08aJT9y/?utm_medium=copy_link