Challenges of the E-Learning Programme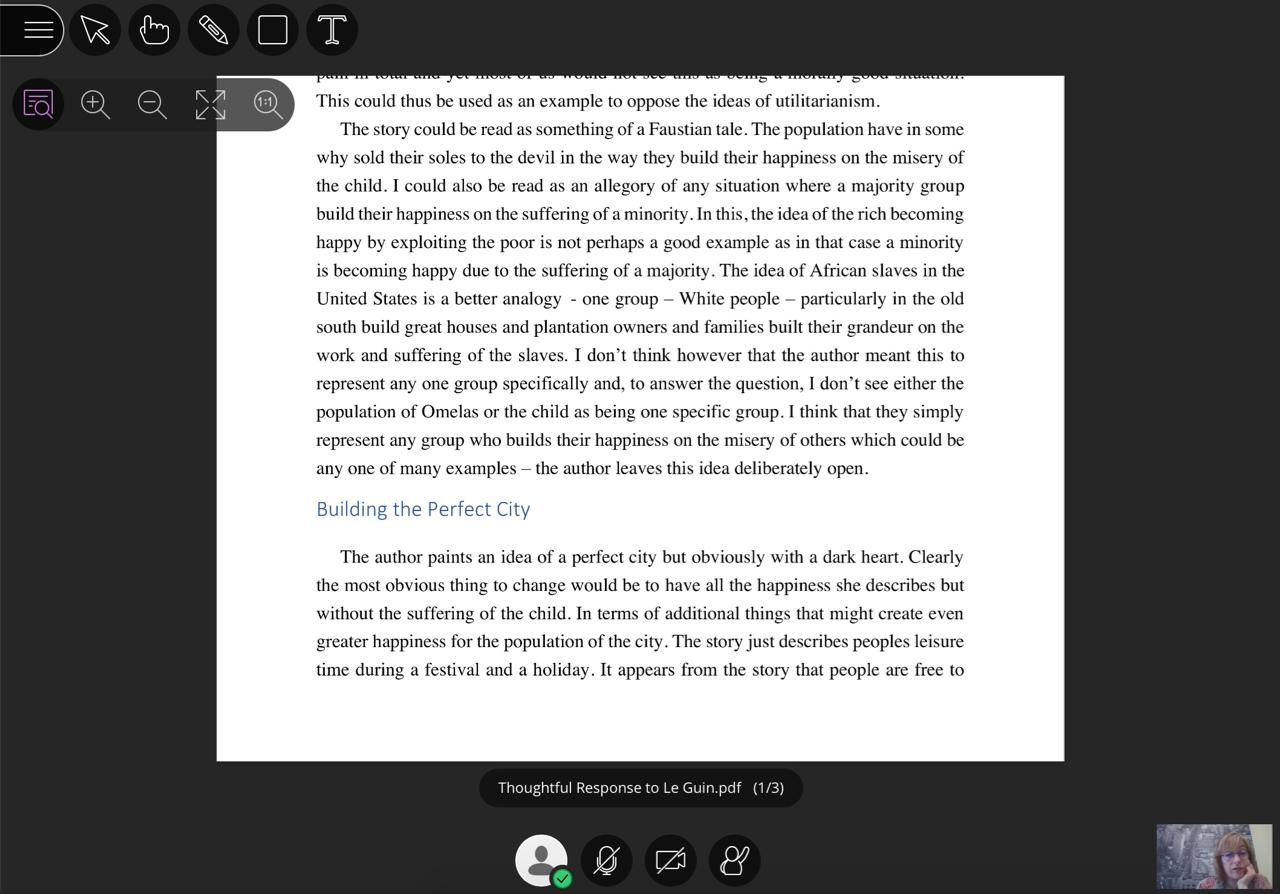 After feeling apprehensive about having to teach her class online, Dr. Gail Hammill, Writing Center Coordinator and Assistant Professor of English at the American University in Dubai found herself tearing up as she finished her very first session. She was touched by how unexpectedly supportive all the students were. "It's difficult, but I found the students were very patient, and that's what got me through it," Dr. Hammill said. "It's been stressful because I have to keep learning new things." 
In an effort to limit the spread of COVID-19, the United Arab Emirate's Ministry of Education announced on March 30 that all schools and universities in the U.A.E. will continue teaching their courses through a remote learning programme until the end of the academic year.
Dr. Hammill had many concerns regarding the extension as it comes in the way of many aspects of her classes. For example, "students are not arguing back or vigorous with their responses," which is quite essential. Dr. Hammill added that she "can't quiz literature classes and know if they've done the reading, so it's putting a lot of responsibility [on her]."
However, Dr. Hammill does see a positive side to online learning with the students. "I feel like they're doing better in comparison to the classroom, where only three people contribute. It's nice to get more people vigorously responding to what they read and that gives us more fertile soil to do the discussion."
Dr. Sabrina Joseph, Dean of the School of Arts and Sciences and Professor of History and Provost at AUD, said through a video call that although the University's physical classes were set to come back, they still had to prepare for an extension. "As part of our attempt to help faculty during this period of transition, we set up a discussion board on Microsoft Teams on how to operate Blackboard Collaborate. A lot of faculty are on this discussion board and when they face challenges, other faculty members help them. It's a good support system."
Another consequence of the extension and the encouragement of physical distancing is the postponement or cancelation of major events. "One area that's been hectic is graduation, we're discussing that and finding solutions so the students will hear from us soon," Dr. Joseph added.
The extension "has been something that will change the way we think and how we do things," Dr. Joseph said. In fact, online classes may be incorporated with normal classes in the future as they "can be good for students and faculty, bring in alternative ways and methods, but at the same time, not to take away from the actual learning."
As other universities in the U.A.E. are also conducting online classes, different platforms have been gaining relevance. Webex, which is used by the Canadian University of Dubai is an example. However, Rahaf Al Hammad, a sophomore psychology student at CUD, highlights that some struggles around e-learning are universal regardless of the platform and major. "We were very confused with how we're gonna start studying online, and how our material will change," she said in a phone call. "We usually do research and presentations a lot, doing it online was an issue because many had technical issues."  
Al Hammad sometimes feels demotivated because she misses the in-class interaction that kept the discussions going. Now, when the professor is giving a lecture, everyone's microphones are muted. Although Dr. Hammill doesn't have that problem, as her discussion boards are operating normally, this issue seems to affect students and faculty members of different universities. Nonetheless, everyone is trying to face the challenges and highlight the advantages.
Edited by: Farah Mohamed