No Gym, No Problem: Let's Workout Online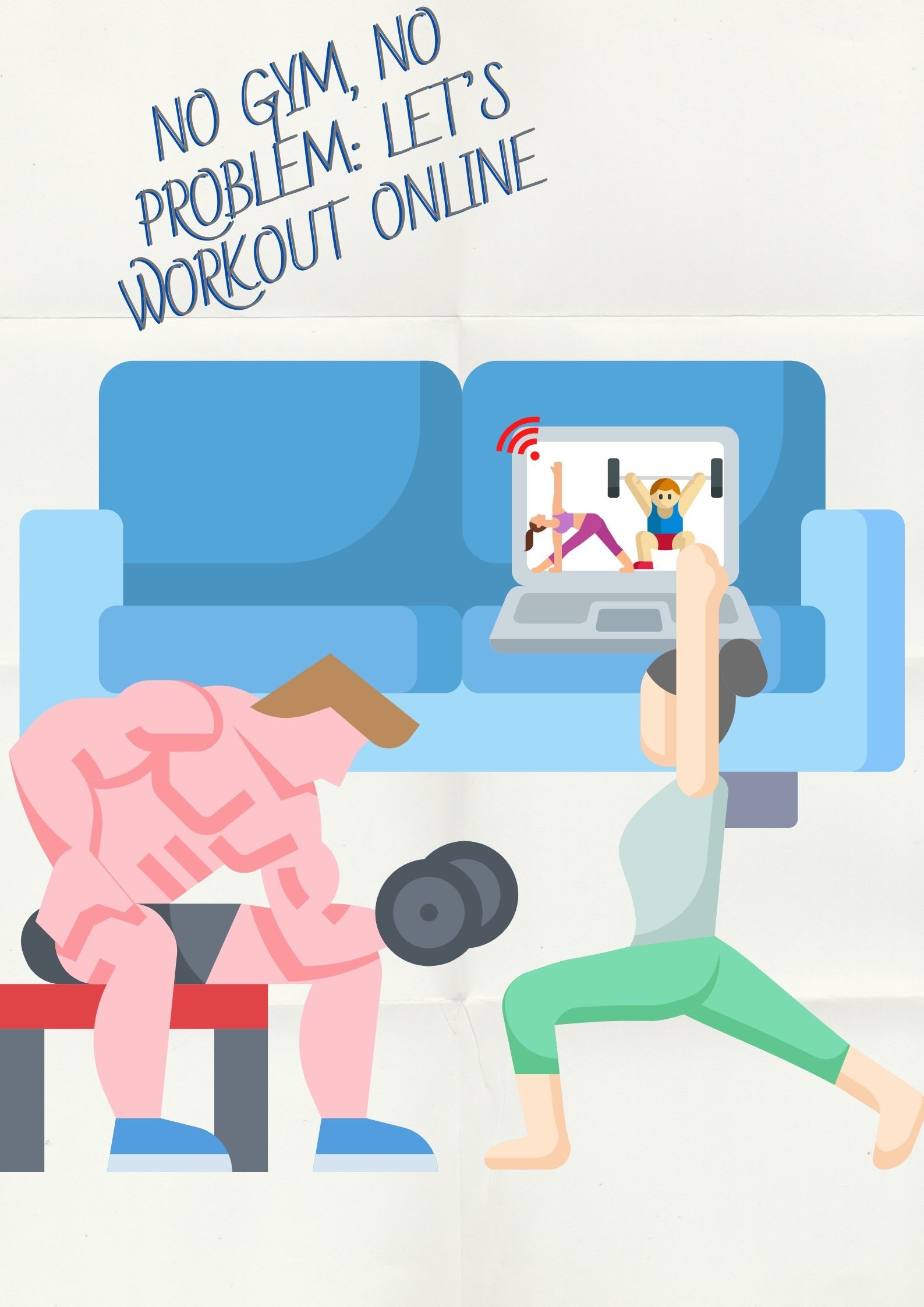 Omar  Demachkiah  sets up his camera in his living room and begins another home workout video session which he will later publish on his Instagram account. This has been a routine activity for him on most days since the lockdown started in Dubai in March due to the coronavirus.   
"My Instagram account has always been built on content in the gym, but after the quarantine, I decided to focus on home workouts instead," Demachkiah, a 27-year-old Lebanese fitness trainer, said via Whatsapp.   
As the coronavirus outbreak led to the shutdown of sports facilities around the world, people are trying to find ways to stay fit while being confined at home. That has made fitness trainers become more popular than ever on social media. 
Demachkiah said he has gained about 10,000 new followers since Mid-March on Instagram. The "likes" per post have also risen from an average of about 300 before the coronavirus outbreak to about 2,000 now.  
Demachkiah, however, said he has been facing some challenges when it comes to training people online, as it is harder to push them out of their comfort zones remotely. "Not everyone is comfortable with the idea of working out in front of a laptop."  
He advises people to keep seeking the advice of professional trainers when they are working out at home. Some activities require the close attention of trainers to prevent serious injuries, he said.  
Diana Omar, a 26-year-old Palestinian Instagram blogger, has been practicing Vinyasa yoga with an instructor online. "The experience isn't the same as face-to-face sessions because it's all about technique, but it's a good refresher," said Omar in a video call.  
Not everyone is totally convinced by online workout sessions nonetheless.
Dana El-Dajani, a 40-year-old Palestinian stay-at-home mom, said that even though she finds online workout sessions "very convenient," they sometimes can be a bit "risky." "I always fear pulling a wrong move," she said in a video call.  
Foad Hamzeh, a 22-year-old Lebanese graphic designer,  said that not all the companies which are proposing online workout sessions seemed to have experienced trainers. Some just want to ride the wave of online fitness classes to make money, he said.
Some trainers are also hesitating going live on Instagram. "I prefer having one-on-one sessions," Jihad Hassan, a-27 year-old  Dubai-based personal trainer, said via Whatsapp. "If I had to send a certain workout to my clients, I can easily do that through Whatsapp. There is no need for everyone to see."  
The "human touch" is essential for a successful workout session, said Demachkiah.
Edited by: Mais Othman